CORRESPONDENCE FROM '45ers
Phyllis Chesler Wald lives in Great Neck. She retains her exhausting zest for life, and stays in touch with regular e-mails which I always enjoy receiving. Following graduation from Syracuse, raising three sons including twins, she has turned into a veteran world traveler, and sculptor. Her most recent letter, and photos, follow:
Subject: PCW travels
Date: Fri, 07 Mar 2003 17:38:26 -0500
From: Phyllis Chesler Wald <phu_phu_3@yahoo.com>
To: Dick Husta <husco@att.net>
Dick - as I promised! Hope this is what you wanted. Any questions,
just fire away. Luv, Phyllis
---------------------------------------------------------------------
Phyllis Chesler (Levoy) (Wald) Some historic details
When my sons were young and my ski accessory business was run from home - I
had time to write and publish poetry. I had time to do extensive sculpture.
And I had time to ski all over the world. And I thought this was normal.
But when they left for college, my business career veered into the
investment world. In those days we didn't have a computer connection to the
stock exchange (there was a ticker tape on the wall), nor to our clients
(there was a telephone). Remember those antiquated devices??? I was
leashed to my desk ten hours+ a day!!!!!!
So - when I finally retired, I promised myself that I would travel and
travel and travel!!!!! And I did.
Italy,
Israel Thailand
Sicily
Peru Burma
Austria
Ecuador Cambodia
Spain
Galapagoes Isles Vietnam
Switzerland
Turkey Canada
-5-
France
India Mexico
Spain
Nepal Greece
Portugal
Egypt USA
Morocco Jourdan Gasp!(Ed.)
Some cities, some deserts, some jungles, some mountain peaks
some camping, some rafting, some kayaks. Some hiking, some
elephants, some camels, some small boats, some medium
ones, some helicopters, some single engine planes. You name
it!!!!!
I wish the world would calm down so I can continue these escapes from
reality.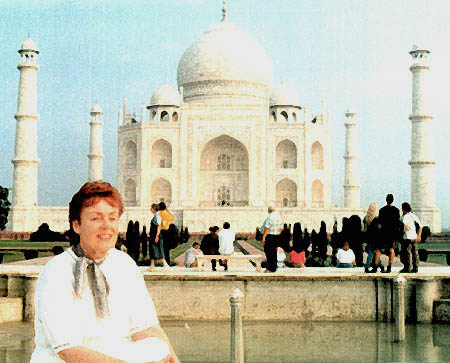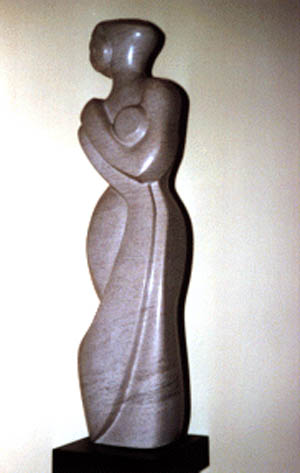 Phyllis at Taj Mahal, India Creative Phyllis
Archie O'Connor, the great trumpet player in the back row of the Streamliners sixty years ago, now lives in Atlanta. Archie recently lost his dear wife, Vivian, who was a U.S.Navy Wave Lt. in Washington, DC when he met her. He stopped by to see us while traveling in New England last year. It was a wonderful surprise which, combined with his presence at the recent Orlando reunion, has brought him happily back into the fold. More good news is the fact that he has picked up his horn again and is playing, he says, "Working my way into", a local band. By the way, the Streamliners continue playing and Artie is in touch with the leader and has followed their fortunes over the years.
-6-
Rose Brooks Bradley lives in Palatka, the center of culture and sophistication in Florida- if not the entire southeastern U.S. We have had so much fun e-mail reminiscing about our previous lives and experiences. She is now "Doctor" Rose and spent several professional years in
Florida public education management. In her spare time she and Bob raised five daughters and one son, and several barnyards of animals.
We had dinner with Nancy Gillis and Jimmy Olsen recently in Hartford, CT. and it was like sitting in the cafeteria again during lunch break. Nancy, just as cute and gregarious as ever retains her "cutest figure in the Class" form of yesteryear. Jimmy's figure isn't so bad either!!
(See photo). Jim remains involved in aircraft restoration work at the Connecticut Air Museum following a career in the nuclear power field. (See photo)
Personally, Nancy and I continue to enjoy life in New England and in addition to struggling to keep our property maintained, and free of deer and other wild intruders, we devote much time to a local 200-year old farm now Town of Wilton open space. It is a beautiful 22 acre former working farm which you can learn more about at: https://www.amblerfarm.org
Sadly, we lost our oldest son, David, in 1995 but of our two surviving sons, one lives in Connecticut with his wife and three sons, and the other, a USNA graduate, is a Navy Captain now serving in special operations in South America. Fortunately, his latest two year tour is in a country that has asked for our help and sincerely appreciates our assistance.